Case Study: Portland Therapy Center
An online community of Portland area mental health professionals seeking to make the experience of finding a therapist easy.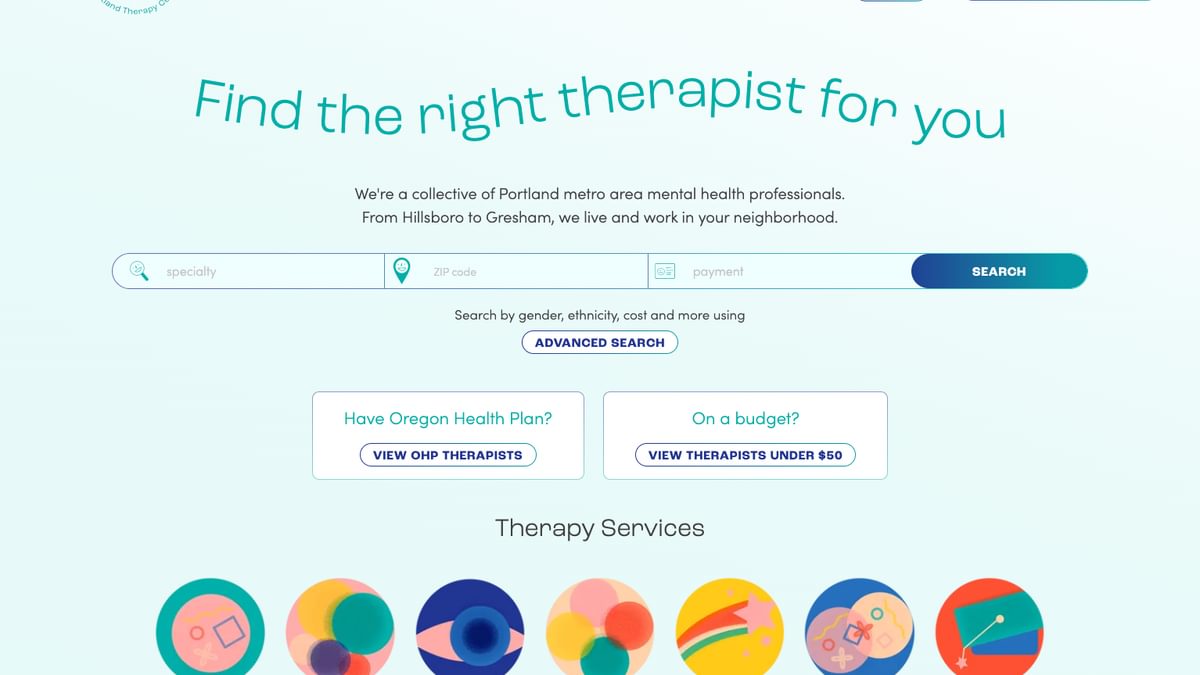 Portland Therapy Center has been around for a number of years, built on a legacy version of ExpressionEngine.  The PTC team worked with another developer to rebuild the site on Craft CMS, but the developer ran into some serious challenges that threatened the completion of the site.
We were brought in at the 11th hour to take over and help with the website project that had significant challenges getting to the finish line.
We adopted the partially completed site, and helped navigate a successful completion. Following the launch of the site we've worked with Jeff to refine and develop additional features to make the PTC website stable, self-managing and successful.
Let's chat about your project
6118 SE Belmont St Ste 404
Portland, OR 97215