TrucklendersUSA
See how we redesigned a LEAD MAGNET for trucklendersusa.com
A fresh new look, and a MASSIVE SEO boost
Trucklenders USA, a leading provider of commercial truck financing and equipment leasing, was faced with an underperforming website and subpar SEO rankings. Recognizing the opportunity to enhance its digital presence, the company embarked on a transformation journey, partnering with our team to build a top-of-the-line Craft CMS website and bolster its SEO standings.
Trucklenders USA had a wealth of information and services to offer but struggled with online visibility. Their previous website suffered from dated design, cumbersome navigation, and poor search engine performance. As a result, potential customers were finding it challenging to discover their offerings, which was impacting their lead generation capabilities.

We started by conducting a comprehensive analysis of Trucklenders USA's website and digital presence. We recognized that the website needed a complete overhaul - not just aesthetically, but also structurally and technically, to support an advanced SEO strategy.
We built a new, custom website using Craft CMS, a powerful and flexible content management system known for its top-notch performance and scalability. The new site was designed with a modern, intuitive interface and a simplified navigation system, enhancing the user experience. We utilized Craft CMS's SEOmatic plugin, an industry-leading tool to handle all SEO necessities automatically.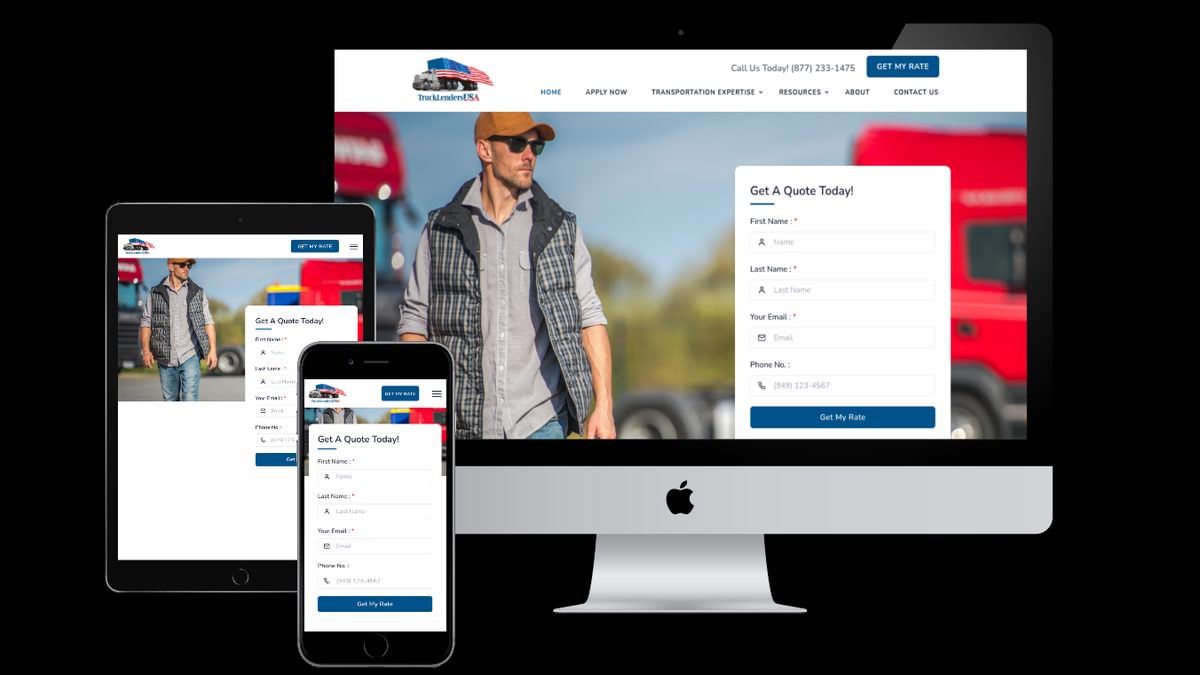 The new Craft CMS website, coupled with our targeted SEO strategy, has dramatically improved Trucklenders USA's online presence. Specific results include:
Increased Web Traffic: The improved SEO ranking resulted in a significant boost in organic traffic.
Higher Conversion Rate: With the new, user-friendly interface, potential customers found what they were looking for quickly, increasing the site's conversion rates.
Lead Generation: The advanced SEO practices turned the website into a lead magnet, attracting higher quality leads that matched Trucklenders USA's customer profiles.
Improved User Experience: Visitors were now spending more time on the site, with decreased bounce rates and increased page views.
Scalability: The Craft CMS allowed for easy updates and scalability, ensuring the site could evolve with the company's needs.
Trucklenders USA's transformation story is a testament to the power of a well-crafted website and a strategic SEO approach. By combining a custom-built Craft CMS website with a robust SEO strategy, we transformed their online presence and turned their site into a significant lead generation tool. As a result, Trucklenders USA is now better positioned to serve their customers, connect with new ones, and continue growing their business.
Let's chat about your project
6118 SE Belmont St Ste 404
Portland, OR 97215