Elevating Your Google My Business Profile for Enhanced AI Search Visibility and Optimization
Maximize your Google My Business impact with these expert insights.
Kickstarting Your AI Search Success with Google My Business Optimization
In the world of online business, getting noticed by AI search engines is more important than ever. That's where your Google My Business profile comes in. It's not just a listing; it's your digital storefront, and making it shine is key to grabbing attention in the AI-driven online world. In this article, we're going to explore some practical yet powerful ways to spruce up your Google My Business profile. We'll show you how to make it not just AI-friendly, but also a magnet for potential customers. By the end of this, you'll have your Google My Business profile doing some serious heavy lifting, boosting your online presence and drawing in more business.
Getting the Hang of Google's AI and Local Search Magic
Let's demystify how Google's AI and local search work – think of it as your GPS to the digital world of business. For local businesses, getting your head around Google's AI is like learning a secret language that speaks directly to your customers.
What's Google's AI All About in Local Searches?
Picture Google's AI as a super-smart assistant that's always trying to match people with exactly what they're looking for. It looks at three things in your business profile: relevance, distance, and how well-known your business is (that's 'prominence' in Google-speak).
Relevance - Making the Perfect Match
Relevance is all about how well your business fits what someone's searching for. Say you run a pet grooming service; your Google My Business profile should scream pet grooming in every way – from your business description to the services you list. It's like making sure your profile is speaking the searcher's language.
Distance - It's a Local Thing
Distance is pretty straightforward. If your business is closer to where the person is searching from, Google's more likely to show your profile. That's why it's super important to make sure your location info on your profile is spot on.
Prominence - Be the Talk of the Town
Prominence is all about how popular and trusted your business is. Think of it like your business's online street cred. Good reviews, links from other sites, and being mentioned in local guides all help boost your prominence.

Take Joe's Coffee Shop in Chicago. A favorite locally, but it was barely a blip online. Once they got how Google's AI worked, they spruced up their profile with juicy keywords and made sure their location info was accurate. They also got into the review game, interacting with customers who left reviews. Before long, they started popping up in searches like 'best coffee in Chicago'. That's the power of understanding Google's AI for you.

Getting why and how Google's AI and local search algorithms work can really put your business on the digital map. By focusing on what makes your business relevant, nailing your location details, and boosting your online rep, you're basically giving Google's AI exactly what it wants to see. And when you do that, you're more likely to be the first thing people see when they're looking for what you offer.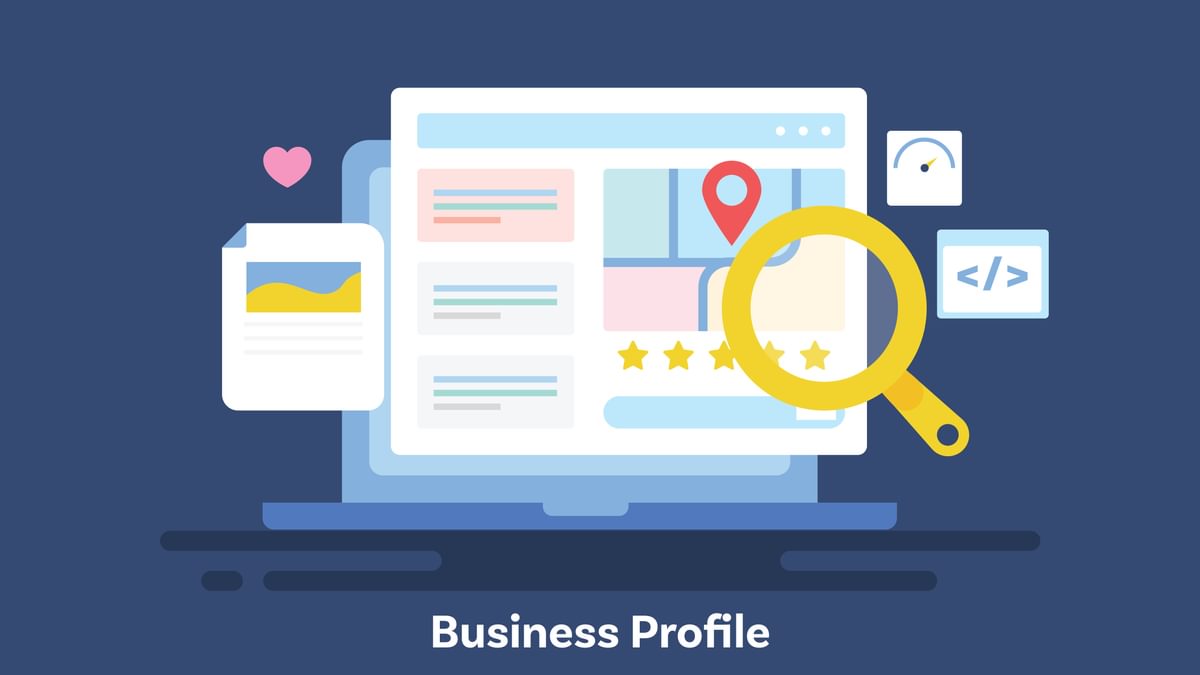 Sprucing Up Your Google My Business Profile: The Insider's Guide
Getting your Google My Business profile to really pop is like giving your business a digital makeover. It's not just about being there; it's about standing out. Here's how you can give your profile that extra sparkle.
Nitty-Gritty Details: Make Every Word Count
First up, let's talk about the info on your profile. This is your chance to tell your business's story. Make sure every detail is there – from your exact address to the services you offer. It's like creating a mini-website within Google. Here's what you need to nail:
Business Name: Keep it real. Use the name people know you by.
Address and Phone Number: No brainer, right? But you'd be surprised how many get this wrong. Double-check for accuracy.
Business Hours: Update these regularly, especially during holidays. Nobody likes turning up to a closed store.
Category and Attributes: Choose categories and attributes that best describe your business. If you're a café with live music, make sure that's clear.
High-Quality Photos: A Picture is Worth a Thousand Clicks
Humans are visual creatures. Adding high-quality photos to your profile can work wonders. Show off your products, your storefront, and even your team. Regularly updating photos keeps your profile fresh and engaging. It's like keeping your storefront window interesting and inviting.
Keywords: The Secret Sauce
Sprinkle relevant keywords throughout your profile – in your description, your posts, even in your photo captions. Think about what your customers might be searching for. If you're a bakery specializing in gluten-free treats, make sure those words find their way into your profile. But keep it natural – no one likes a keyword-stuffed turkey.
Services and Products: Show Off What You Got
Detailing your services and products is crucial. Be clear and descriptive. If you offer unique or special items, highlight them. It's like putting your best goods in the shop window.
Keep It Fresh: Update, Update, Update
A stale profile is a forgotten profile. Keep yours alive with regular updates, posts about special offers, events, or anything new happening with your business. It's like waving a flag to your customers and to Google saying, "Hey, we're active and exciting!"

Lucy's Boutique, a small fashion store, revamped their GMB profile with all these tricks. They added clear, stylish photos of their latest collections, detailed their unique vintage finds in their product descriptions, and made sure their business info was spot-on. They also used terms like 'vintage fashion' and 'sustainable clothing' in their profile. The result? More foot traffic, more calls, and a jump in online visibility.

Dressing up your Google My Business profile is about making the most of every feature it offers. It's about telling your story in a way that not only catches the eye of your potential customers but also gets a thumbs up from Google's AI. By paying attention to these details, you're setting your business up to be noticed and remembered.
Getting the Most Out of Customer Reviews and Engagement
When it comes to your Google My Business profile, think of customer reviews and engagement as your secret weapon. They're not just feedback; they're gold dust for your business's online presence. Here's how you can make the most of them.
Customer Reviews are Your Best Friends
Encourage your customers to leave reviews. It's like getting a pat on the back in the digital world. Positive reviews not only make your business look good, but they also tell Google that you're a legit, well-loved business. But hey, don't sweat the occasional less-than-stellar review. They make you look real and give you a chance to show off your top-notch customer service skills.
Responding to Reviews: Show You Care
Always respond to reviews, good or bad. It shows you value customer feedback and are engaged with your audience. It's like having a friendly chat with your customers but online. A simple "Thanks for your feedback!" or "Sorry you had a bad experience, how can we make it right?" goes a long way.
Engage with Q&A Like a Pro
The Q&A section on your GMB profile can be a game-changer. Keep an eye on it and jump in to answer questions. It's not just helpful for the person asking; it's information for everyone who visits your profile. Plus, it's a great way to slip in some keywords and show Google what you're all about.
Get Creative with Google Posts
Google Posts are like mini-adverts or quick updates right on your profile. Use them to talk about new products, special offers, or events. It keeps your profile lively and engaging. Plus, it's a great way to keep your customers informed and interested.

Take this local diner in town. They started actively asking for reviews and responding to every single one. They also kept their Q&A section buzzing with helpful answers and updates. And those Google Posts? They were all about their weekly specials and community events. The result? More engagement, more foot traffic, and a noticeable bump in their online presence.

Engaging with your customers through reviews, Q&A, and Google Posts is like throwing a spotlight on your business. It's not just about the ratings; it's about building a relationship with your customers and showing Google that your business is active and appreciated. This kind of engagement can really set you apart in the digital world and make your Google My Business profile shine.
So there you have it – a guide to making your Google My Business profile a real standout in the AI-driven world of online searches. From understanding the nuts and bolts of Google's AI to making every detail of your profile count, and leveraging those all-important customer interactions, it's all about putting your best digital foot forward.
But hey, we get it – this stuff can be a lot to juggle, especially when you're busy running a business. That's where we at Brilliance come in. Think of us as your personal guides in the maze of AI search optimization. We're the folks who eat, sleep, and breathe AI search, and we're here to help your business shine online.
Need a hand in getting your Google My Business profile to the top of those search results? Want to make sure your business is getting the visibility it deserves? Reach out to us at Brilliance. We're the AI Search Experts, and we're all about helping businesses like yours make a lasting impact in the digital world. Let's work together to turn your online presence into something truly brilliant.
Let's chat about your project
6118 SE Belmont St Ste 404
Portland, OR 97215